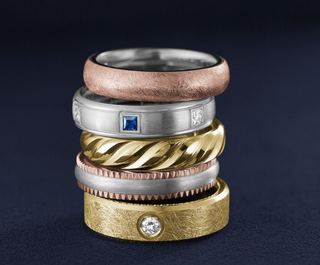 A man's wedding band is the one most important and significant jewelry purchase of his life. He needs a band that will stand the test of time and the Bleu Royale collection offers precisely that.

Its thicker profile and heavy weight will endure the wear and tear of everyday life. Honor your love and commitment with a quality, precious metal wedding band crafted with the highest grades of gold, palladium and platinum. Details like carbon accents, hand-painted enamel, and tantalum give your Bleu Royale ring an exclusive flair that will make you proud to wear it for the rest of your life.

Browse our selection of Bleu Royal wedding rings below.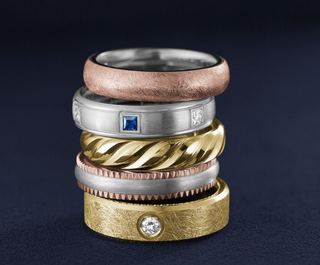 With a Bleu Royale wedding band, future generations can enjoy the beauty and value of your wedding band just as you will.

Perrara carries Bleu Royale wedding rings and wedding bands for him and other fine jewelry for men both online and in-store. We are a proud retailer of Bleu Royale men's jewelry in the Okanagan city of Kelowna.