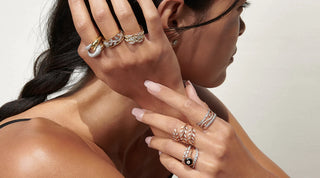 Perrara is a proud retailer of Simon G. jewelry in the Okanagan city of Kelowna.

What makes Simon G. special lies not only in its stunning designs but also in its careful attention to detail. Just like any relationship, it's all the little things that add up to the big picture. When it comes to quality, they spare no expense. From concept to creation, designs are refined. Pieces are perfected. Their luxury jewelry is built to last a lifetime and beyond.

Perrara carries Simon G. engagement rings, wedding bands for her, and other fine jewelry both online and in-store.

Browse our selection of Simon G. fine jewelry down below.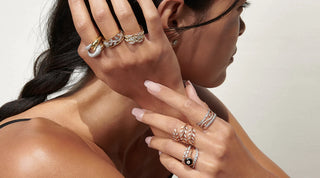 Jewelry-making began as a way for Simon Ghanimian, the founder of Simon G., to save money for school while working with a family member in the diamond district in New York. But what started out as a way to save money quickly became a passion. After going door to door selling his designs, Simon moved across the country to California, where he would open his own business, and Simon G. was born.