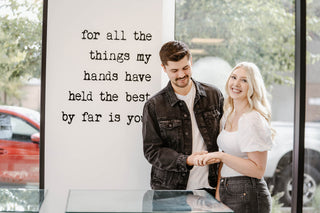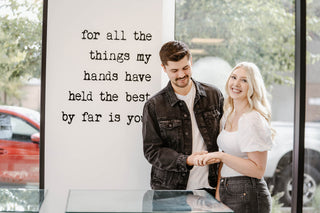 find the one you love.
Shopping for "the one"? 
At Perrara, this is kinda, sorta like a really big deal for us.  
We offer thousands of engagement rings, all in different styles, metals, cuts, sizes, and price ranges. Names? Yup. How about the top brands in the world like; Tacori, Noam Carver, Simon G & Parade, giving you more "Oh My Goodness, that looks AMAZ-ING" moments than you think is possible. From ready-to-go rings to customizations where you can choose the perfect diamond for your setting, we've got you covered.
Whether you're looking for a simple, classic solitaire diamond ring or for all the glam with a princess-cut halo ring, we've got the ring to suit you and your future fiancée's tastes. No really. It's what we do. 
Along with our extraordinary selection of engagement rings, we also offer consultation services with diamond experts to help you find the ring you are pumped to get down on one knee with. 
Browse all our stunning engagement rings down below to get started! Think you'll need a little help?  Don't worry we won't judge!  Be sure to book an appointment with one of our consultants for an in-store consultation. FYI: we do love helping as this is also exciting for us!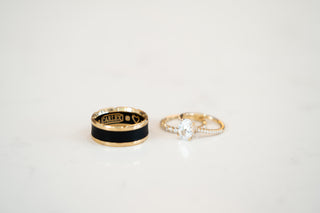 The tea on engagement ring shopping at Perrara.
1.) Appointments are private and booked in advance so we can provide you with a COVID-19 safe and relaxed environment. 
2.) After you've booked, invite a friend, your future fiancé, or your mum with the spicy opinions and plan a day of it with brunch after or a stroll down Pandosy Street. 
3.) Come as you are, you gorgeous creature. Let us find you a ring that just screams you– one that fits your lifestyle and unique aesthetic. 
4.) Go crazy with trying rings on. Your personal jewelry consultant will guide the experience with different shapes and metals so you can get a feel for a variety of designs. 
5.) Let your personal jewelry consultant measure and record your ring size and file a list of your favourite rings for you-know-who. 
6.) Sleep on it. If you can't stop thinking about a particular ring, you are encouraged to come back to try it on again.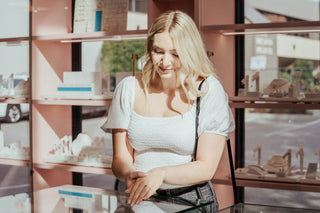 Our celebrated brands.
It is our great, giddy pleasure to offer you a range of styles from the thoughtfully selected collection of brands we work with at Perrara. Behind every brand is a decision made and a relationship built and nurtured because we believe these designers are special, and we love to see their creations in the hands of our clients. From sought-after names like Tacori and Noam Carver to unique trailblazers like Kirk Kara and Parade, we can't wait to show you how wide and varied the definition of stunning can be.